Hide My Ass VPN
Summary
Hide My Ass is one of the most active UK companies on the VPN market. They offer a large variety of tools that are specially designed to protect your identity while surfing the web. The interesting thing is that these tools are free. The company is very serious when it comes to anonymity; they think that all the users have the right to remain anonymous while surfing. However, in UK there are restrictive laws that compromise the company's policy in terms of anonymous surfing.
Pricing and features (Pro VPN)
There is only one package but the price ranges according to the number of months you want to use their service. Unfortunately, there is no trial available. However, you have 30 days to test the services and if you're not satisfied, they will give you the money back. Guaranteed.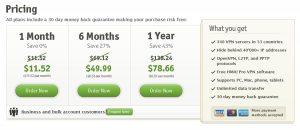 When it comes to price, we noticed that it's a bit spicy. However, given the fact that you can choose between 340 servers, they have all the rights to set the borders a bit higher. You can choose between the three familiar protocols: PPTP, L2PT and OpenVPN. There is also no limit in data transfer and you can connect maximum 2 devices at the same time. In terms of software, they provide client for OSX and Windows. You get numerous tutorials on how to configure other operating systems like Linux, iOS and Android.
Customer support
You can contact the team in two ways: live chat or e-mail messaging. Usually, they answer in about 1 hour to the e-mail messages. Live chat is faster, but it is only available 12 hours a day. We were glad to find a community on the Hide My Ass's forum. They are pretty active so you could probably find any answer there. A weekly-updated blog is also available for you to check.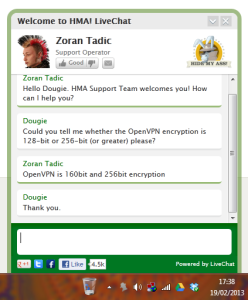 We couldn't abstain from testing the live support. They responded really fast.
Privacy
As you can see from the above screenshot, the encryption methods used for OpenVPN are 160bit and 256bit. For PPTP is 128bit, which should be more than enough. The company has several free tools which are used for keeping the users' activity hidden, so it's important to see how much effort they put into this fact. However, in 2011 Hide My Ass was involved in a controversial problem. One of the LulzSec group hackers was using the company's service to perform activities on the internet, therefore to hide his identity. Hide My Ass handed vital information to the UK authorities and the hacker was arrested. However, we don't have to blame the company, because it is forced by the law to hand over potential information about cybercrimes, when the court asks it. It was quite a hit that damaged the company's image, but they managed to go over it. Remember that you can't blame the company, as they are 100% forced to react as the law asks. Being a UK company, they are subordinated to this country's laws.
The website
In just a few words we can say that the website is attractive, well designed and all the information is easy to access.
The process:
Signing up
Besides username and password, when signing up you have to provide a valid e-mail address and to choose a payment method. The complexity of the process is reduced.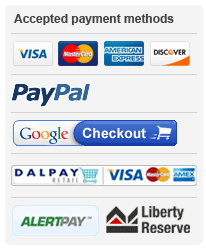 As soon as you complete the signing in process you will receive the confirmation e-mail. From there, they will direct you to the screen which contains a variety of connecting options.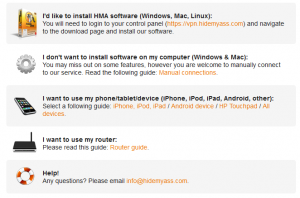 The windows VPN client
It's extremely easy to install the client. After we ran it we were pleased to discover that it was not a simple, open source client. It has a variety of features that let you connect either to the closest server, either to a specific one.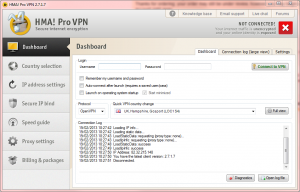 There are also a variety of other cool features to discover. You can make your own custom settings so you will automatically connect to the preferred server. The client will display information about server load. In case that a server is heavy used, it will offer you to connect to another one with lighter traffic.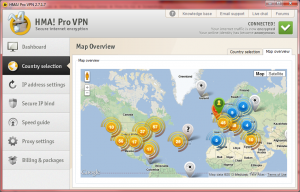 As soon as you decide upon a server, the client offers information about your IP address. You can change it in an instant. As an extra feature, you can set the IP address to change automatically.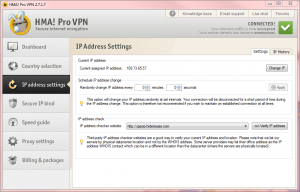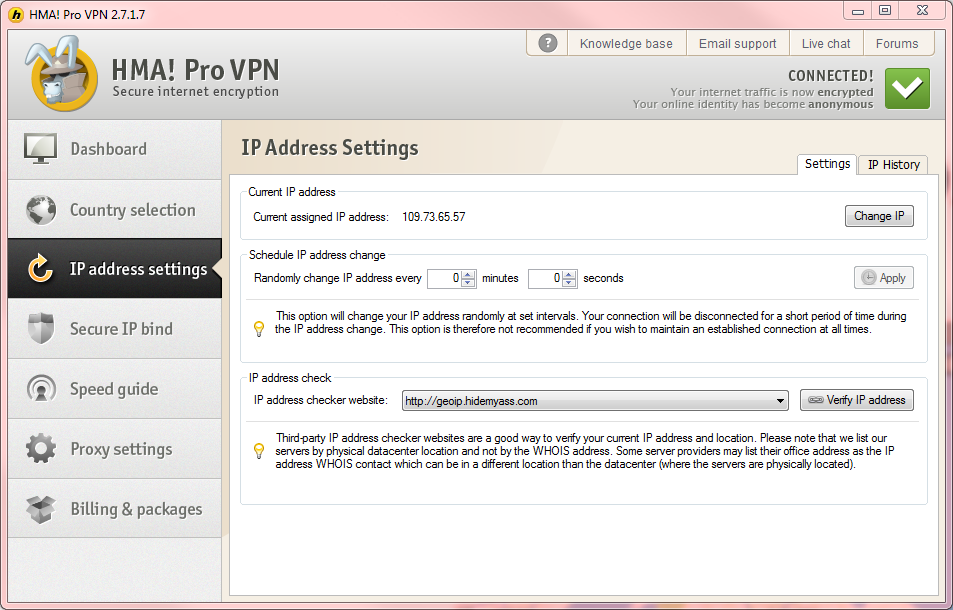 The Secure IP bind is a cool add-on. It binds an encrypted VPN connection to a specific application. This means that if the connection drops, the application will automatically be closed. Any unencrypted connections will be also terminated. We reckon this is a great idea – it protects your identity even if something goes wrong.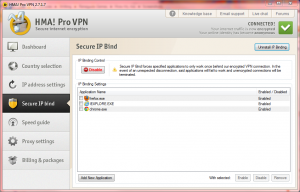 There is also a speed guide which allows you to perform tests. In this way you can find out which is the fastest connection available.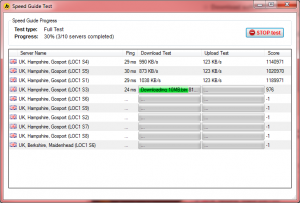 In addition, you can change the account details and to modify the proxy settings directly from the client. This is the best client we came across so far. It's a pleasure to set up a connection.
Speedtest.net results
Using the client, we connected to a random UK server. We made sure to be the fastest recommended server for us. Using our usual 10MB broadband connection it was time to test the service.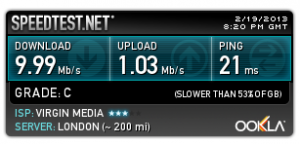 Without VPN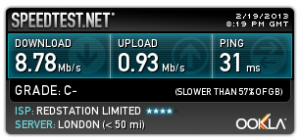 With VPN
We have to admit that we've seen better results, but this doesn't mean that Hide My Ass's services are to be ignored. These results are more than great. We believe that better speeds can be achieved if you try out different servers.
Other platforms
Besides full client for OSX and Windows, the company also provides clear instructions on what to download and how to use Hide My Ass's services from operating systems like Linux, iOS and Android.
Android
There was time to test the Android service, so we used our Galaxy S3 once again. We typed a random IP address which we found in PPTP server list. We did received timeout warnings, but no errors. Next, we made us of HMA Windows client – Speed Guide – to choose a server. Things went better than we expected and after typing in the server's IP address, success! However, the encryption method was PPTP, which is slightly less secure.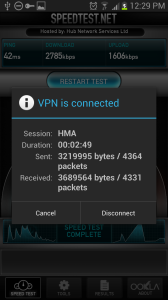 Next, the tests.

Without VPN                                                                                          With VPN
We were expecting more, really.
Hide my ass Free Services
First, the free web proxy. It allows you to access the internet anonymously, using a secure SSL connection.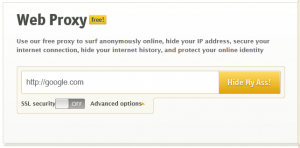 However, you can only choose from 3 servers and the traffic is not encrypted. Even if the online TV services are not functional, it's still a good try. And the best thing about it is that it hides your real identity.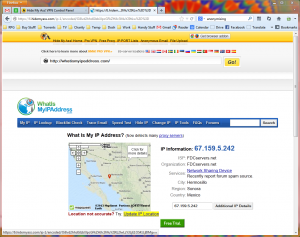 It's a bit disappointing that Youtube was not functional and that the flash player required for speedtest.net was not loading. However, google searches and other simple operations work just fine. You should try to avoid websites that contain flash or java material, otherwise you'll have to wait a lot. Complex HTML and CSS pages are also to be avoided. But to prove you that it actually works, we accessed The Pirate Bay (it's blocked in the UK).
One on top of the other, it's not perfect. It's way better to have access to a proper VPN provider. However, it's a cool free tool that comes in handy for those who don't want to spend money on VPN services at all
Free IP: Port Proxy Lists
The next way of surfing anonymously on the web is represented by a proxy server. Even if they can be pretty much configured on most of the browser, the most common problem is the speed. There are a lot of demands, so the proxyserver can go offline without a warning.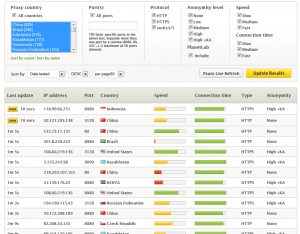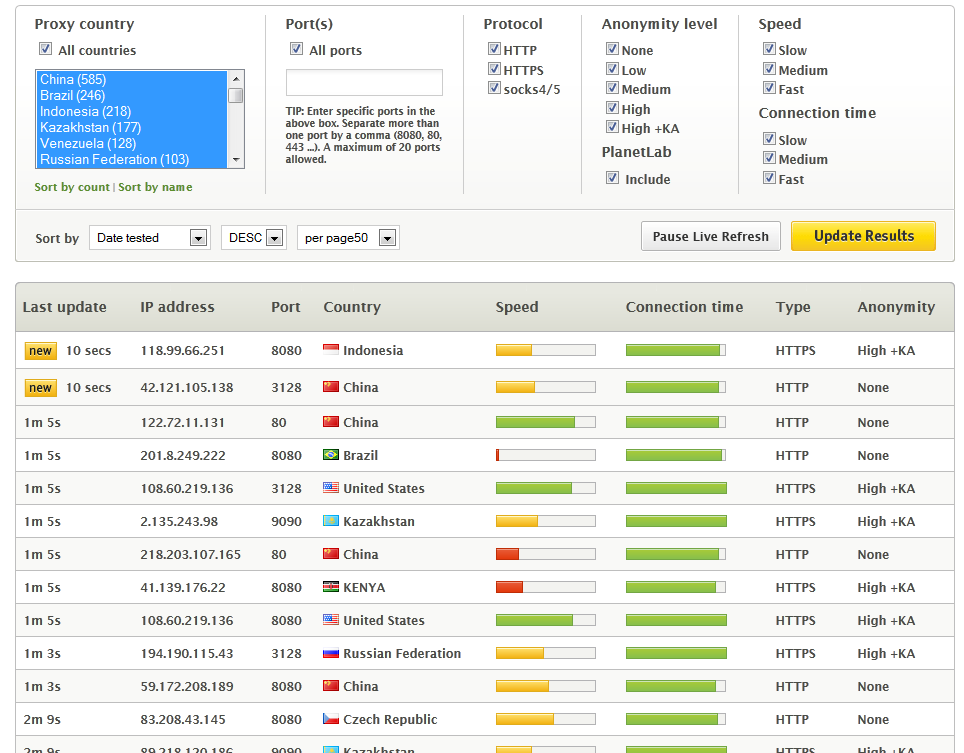 Hide My Ass keeps details about proxy server list. You can find information like server speed, if the HTTPS security method is used or the connection time. This is a cool feature that allows you to pick a suitable server for your needs. We decided to do a list and we configured our browser within minutes. We chose an Ukraine server.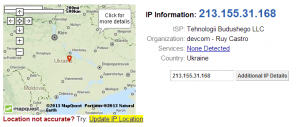 Of course that the speed results will vary according to your location and the location of the server, but it's quite useful. There's another option which involves paying a $25 fee. The company will then send you daily text files with premium proxy servers. We can't comment on that one since we didn't use it.
Free disposable e-mail addresses
Now this is great. You can basically create a free e-mail address within seconds. Usually the service is used by people who want to give an unreal e-mail address to people they don't trust. It's really useful.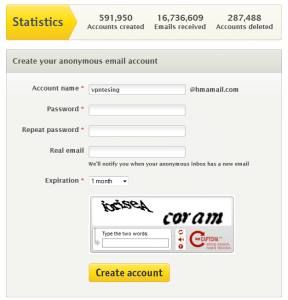 You can set the time in which the fake e-mail to destroy. You can also set a real e-mail address and Hide My Ass will notify you when action happens on the anonymous one. You can access the anonymous mail from Hide My Ass's website.

Other features
A lot of other cool features can be downloaded for free. They will help you maintain your privacy.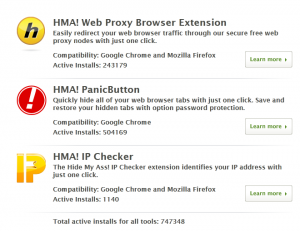 You can also access a storing and sharing file system. Users are able to transfers files up to 400 MB between each other. It's safer than storing them on a random file hosting website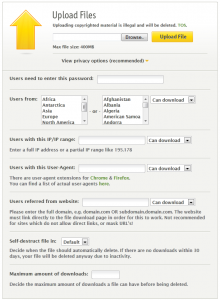 Conclusion for free services
I guess this has to be the company with the highest number of free tools we encountered so far. It's really impressive that they decided to make them free to download for everyone. Another impressing thing is that the tools actually work. Judging by the fact that they are a UK based company, it's somehow fair to expect a large number of tools used for the personal privacy.
Bottom line
Positive aspects
A lot of servers in a lot of countries

The money back feature

All VPN protocols available – user is free to choose any of them

A collection of great free tools

Excellent website

Featured client with a lot of functionalities

No bandwidth limitation
Still to improve
Negative aspects
The fact that it's a UK company. The law forces them to keep log files.

Poor PTPP connection speed
It's quite obvious that the company worked hard to create a full pack of top quality services. Starting with the client and finishing with the connection speeds (maybe except for the mobile phone connections), everything works brilliantly. They try to compensate the UK data retention law by offering a lot of free tools designed for increasing the anonymity over the web. The client looks and works great, and so does the website. Overall, one of the most complete VPN providers we encountered.